Velcro Obstacle Courses & Olympic Awards Ceremonies
Get The Medals Ready, & Let The Games Begin
These inflatable activities won't stay in the warehouse long so if you are thinking of adding an Olympic Event to your party this month don't wait too long.
Award Ceremony
Have a little fun at your
Backyard Olympics and have a real Awards Ceremony. Present the medals on a 3-tiered platform while playing The Star Spangled Banner.(YouTube Video).
The platform can be as simple as the steps to your front door, or as elaborate as your talents (and time allow).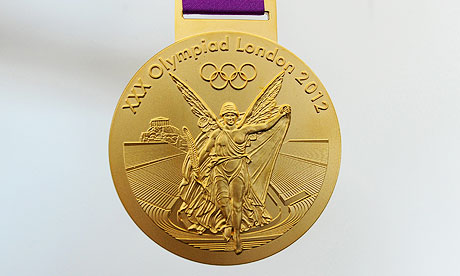 The Gold, Silver and Bronze Medals can be bought at a party store, or you can make your own. All you need is some red white and blue ribbon and 3 homemade medals for each event. Attaching the medal to the ribbon will be dependent upon the material you chose to create the medals with. Here are a few ideas to get your creative juices flowing. Cookies make great medals. No one will care where they placed with Red, White, & Blue M&M Cookies. If you visit a craft store there are any number of mediums to pick from including balsa wood and Styrofoam. If your team likes to be part of the fun, let kids design their own. Have coloring book Olympic medals printed out from the internet and let the designing begin.
The Olympic Games
Full of tunnels and tubes and covered in Velcro the Velcro Olympic Race is great for everyone ages 10 and up. Just make sure the kids all get a turn before the grown-ups find out how fun it is. Velcro Up everyone!
Are you looking for a Team Olympic Sport, don't worry we got you covered. From Inflatable Hoops to Nerf Wars your sport is our command. If we haven't covered your Olympic game of choice, we have an entire selection of obstacle courses and many more inflatable sports
on our site.
ENJOY

YOUR

GAMES!
Star S

pangled Banner Video From Yo

uTube